Fineline Tattoo and Piercing Studio

Tattoo's, Piercings, and Permanent Makeup Services at 25% Below Retail from a Husband and Wife Couple with Worldwide Recognition for Their Work. World renown talent with a family atmosphere for the best experience in Virginia. We provide: -Tattoo's -Piercings -Permanent Makeup
Chris Brooks
Tattoo Artist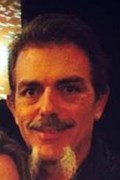 Chris has been Drawing and Tattooing for 40 years and has over his career received national and international acclaim for his work. Chris decided to open his own shop, Fineline Tattoo 2 years ago as an addition to his home so that his wife Laura could join him in pursuing their work in a warm and family environment.
Laura Brooks
Body Piercing Specialist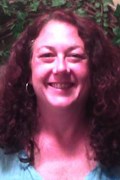 Laura Brooks has been a registered nurse for 20 years and has received multiple clinical excellence awards over the course of her career. She has transitioned careers to her new passion to be able to work daily with her husband and continue to work with people.
Tattoos

Misc. Tattoo
3 hours
Varies
misc tattoo
3 hours
$165
Misc. Tattoo
2 hours
$80
Misc. Tattoo
2 hours
$90
Misc. Tattoo
3 hours
$100
Misc. Tattoo
2 hours
$70
Misc. Tattoo
3 hours
$150
Misc. Tattoo
4 hours
$200
Misc. Tattoo
4 hours
$250
Misc. Tattoo
2 hours
$85
Misc. Tattoo
3 hours
$95
Small Black and White Tattoo
2 hours
$70
Small Color Tattoo
2 hours
$75
Medium Black and White Tattoo
2 hours, 30 mins
$125
Medium Color Tattoo
2 hours, 30 mins
$175
Large Black and White Tattoo
4 hours
$300
Large Color Tattoo
4 hours
$400
Half Sleeves Black and White
8 hours
$400
Half Sleeves Color
8 hours
$550
Full Sleeve Black and White
12 hours
$700
Full Sleeve Color
12 hours
$800

Piercings

Piercings
40 mins
$40
One Piercing
30 mins
$25
Two Piercings
45 mins
$50
Three Piercings
1 hour
$75
Four Piercings
1 hour, 30 mins
$90

Permanent Makeup

Permanent Makeup Eyebrow
1 hour
$200
Permanent Makeup Eyeliner
1 hour
$200
2593 Indian Creek Rd, Mineral
(540) 894-3196
Monday

Tuesday

Wednesday

Thursday

Friday

Saturday

Sunday

10:00am - 8:00pm

10:00am - 8:00pm

10:00am - 8:00pm

10:00am - 8:00pm

10:00am - 8:00pm

10:00am - 8:00pm

10:00am - 8:00pm